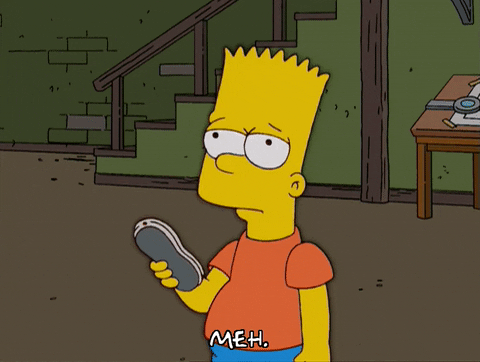 On average most of you will only read 28% of this text, and that's only if you're actually interested in the content. While it's disheartening to put effort into Hub post in an era where most of us don't even respond to texts, there's also hope in knowing that a picture really is worth 1000 words. In fact, people are 5X more likely to engage with content that is visual.
Styling your content may seem daunting, but with so many free stock photography sites, and easy to use software (that is also often free), it's easier than ever before.
Here are some tips to getting started with styling your content:
Easy Sharebacks:
You can share graphics from a past study by posting from Sparq directly to the Hub. Make sure to include a bit of context to tell people what they are looking at and why it's significant to them.
Use a Template:
Ask your marketing team to create a few templates for you to use — that way you'll have strong graphics and pre-approved content to share. Alternatively, you can dig around to find some templates you can modify.
Break-up your text with formatting
Use formatting to visually break-up long blocks of text. Consider using bullet points instead of full sentences and divide your content into subsections that can live under headers. Highlight key parts your content by using block quotes, or by bolding, underlining, or italicizing text. Try to visualize your content by creating infographics, charts, screen recordings, or slideshows.
Consider the UX:
Member Hubs are completely responsive and will adjust to render on different screen sizes, so you don't need to worry about formatting your content, but there are few things to consider to make sure you're creating a great user experience. For example, If you're adding large files, lots of graphics, or graphics that take a long time to load, make sure you consider people's internet speed.
That super fun GIF party will become annoying with a crappy WIFI connection.
Troubleshooting Graphics
If you're new to working with graphics you'll want to keep this guide handy, it will help you troubleshoot common issues such as overstretched or blurry images.
For general Hub specifications and what image sizes work best check out our WebHelp articles on how to style hubs, create new newsletter templates and add images to posts.
Blurry image:
Use a larger image
Paste the image into a PowerPoint slide and save it as a PNG or take a Screenshot of it that includes the slide around the image. This will resize the image, without compromising the quality.
Avoid using text in an image — it will look blurry if it's too small.
Images that get cut-off or won't center
Paste the image into a PowerPoint slide and save the slide as a PNG. This will create a margin around the image so that it doesn't get cut-off and you'll have more control when you change the focal point.
Where to find free graphics (and avoid copyright infringement)
Make sure you understand copyright laws and ask your legal and marketing team for guidance.
Use gratis, attribution-free stock image sites such as Pexels or Unsplash
Create your own graphics using Canva, PowerPoint, or Adobe Spark
WebHelp Resources